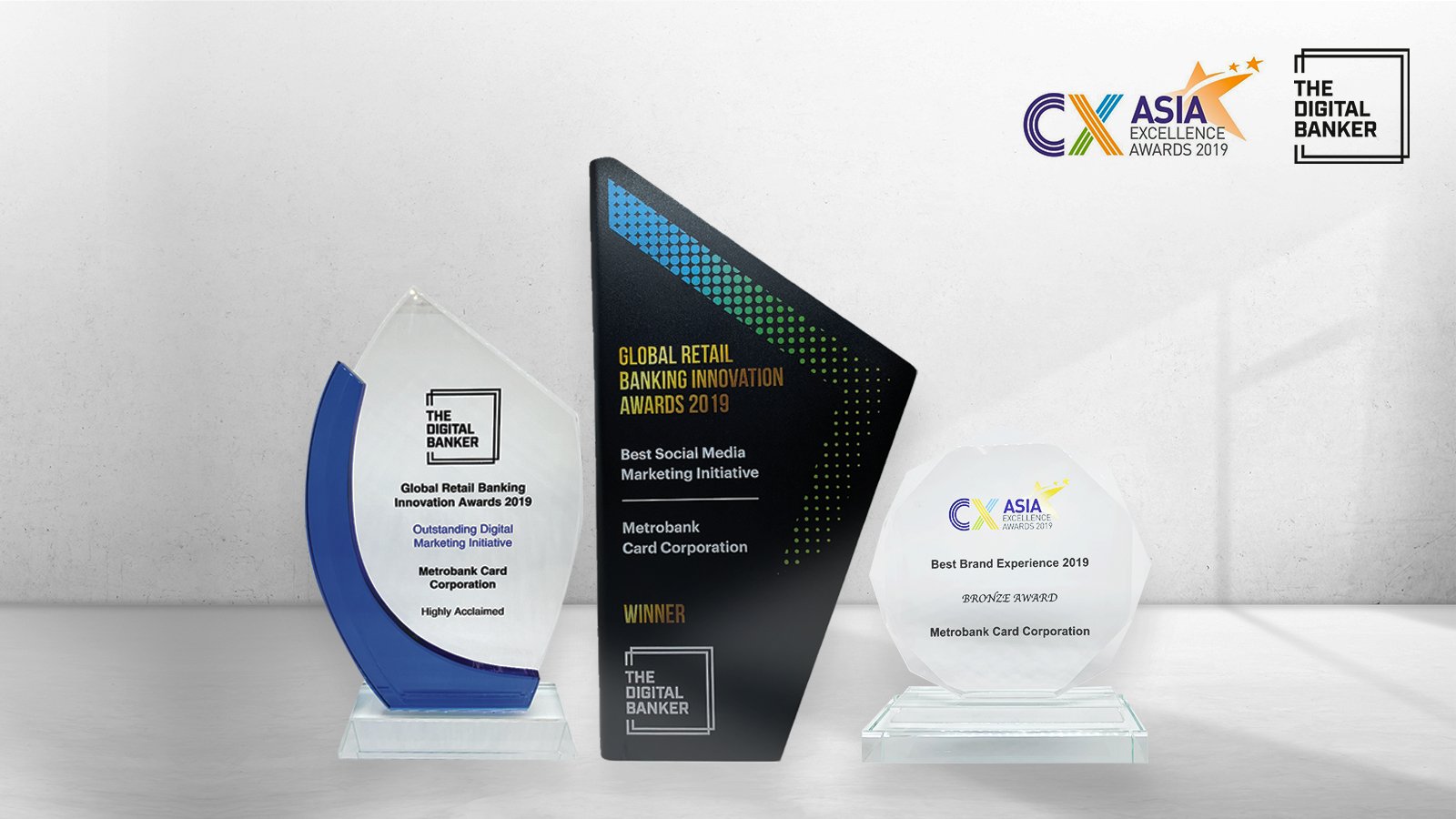 Metrobank Card was recognized for three regional awards in September 2019 at the CX Asia Excellence Awards and the Global Retail Banking Innovation Awards.
Customer Experience (CX) Asia awarded Metrobank Card the Bronze Award for "Best Brand Experience" at the 5th CX Asia Excellence Awards on September 24, 2019 at Marina Bay Sands Hotel, Singapore.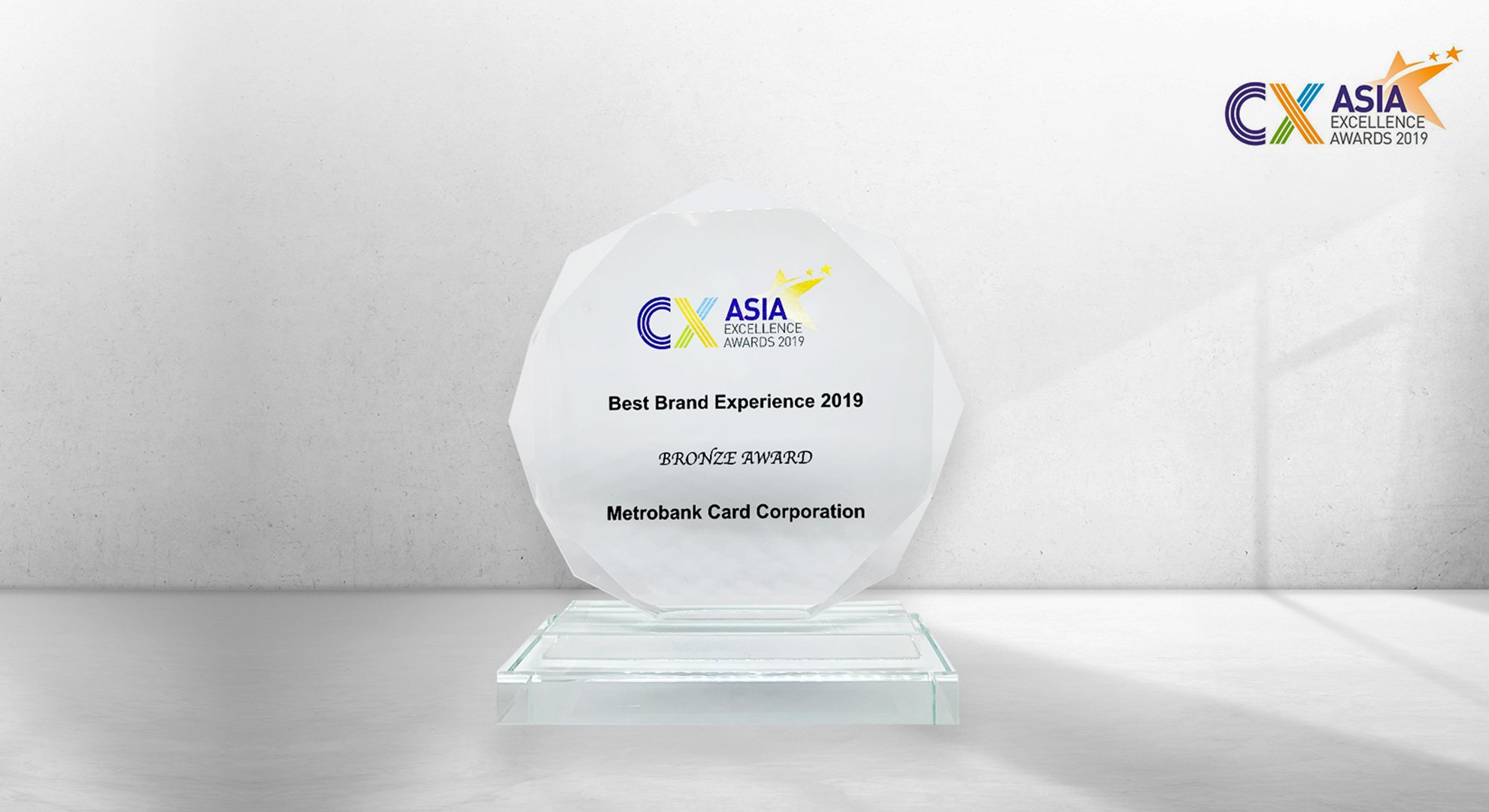 Metrobank Card's award from CX Asia
The recognition of Metrobank Card was for the re-launch of its premium credit card, Metrobank World Mastercard, from the previous year, which introduced card features that boosted the international travel experience of a cardholder.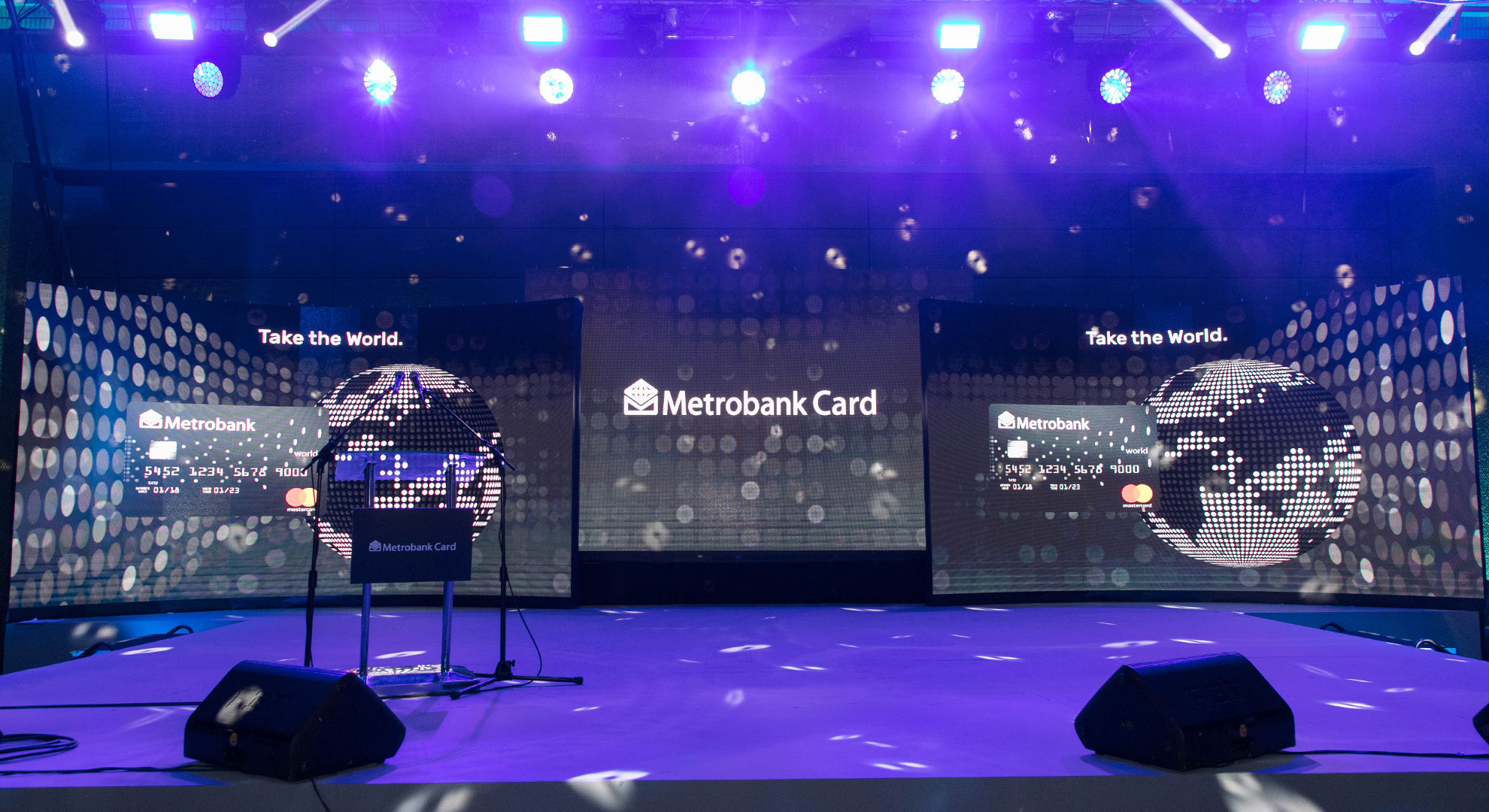 Metrobank World Mastercard's re-launch at the Grand Hyatt Manila's Grand Ballroom
The CX Asia Excellence Awards offers a platform to honor the highest level of achievement in customer experience (CX) across the Asian community. The "Best Brand Experience" Award recognizes companies that have achieved incredible brand equity through innovative marketing and consumer-centric engagement strategies contributing directly to improved brand relationships and thereby customer experience.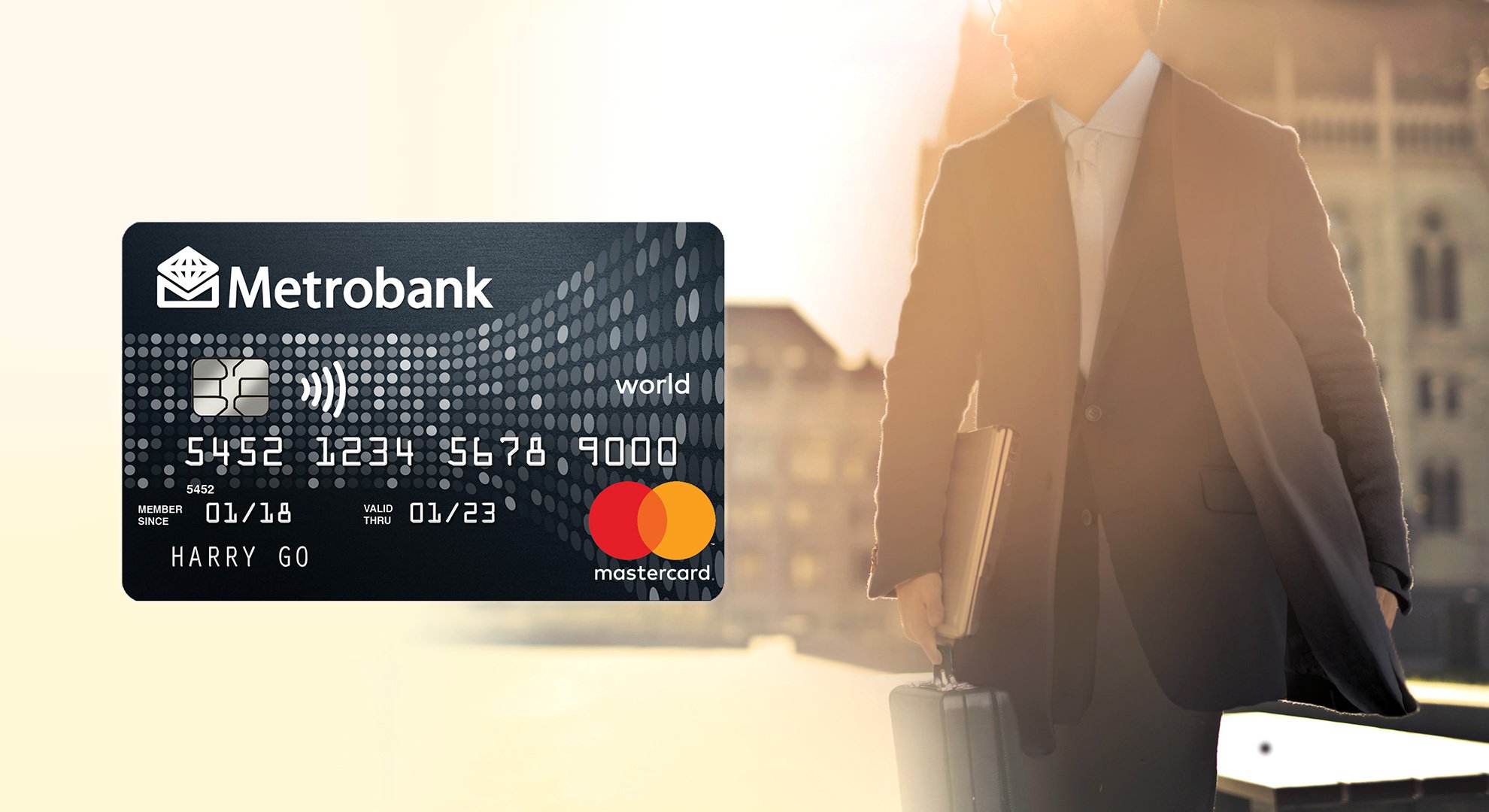 The Metrobank World Mastercard
The Digital Banker also awarded Metrobank Card at the 2nd Annual Global Retail Banking Innovation Awards 2019 on September 26, 2019 at the Carlton Hotel Singapore with two accolades. Metrobank Card was recognized as the Winner for "Best Social Media Marketing Initiative" and as the Highly Acclaimed for "Outstanding Digital Marketing Initiative".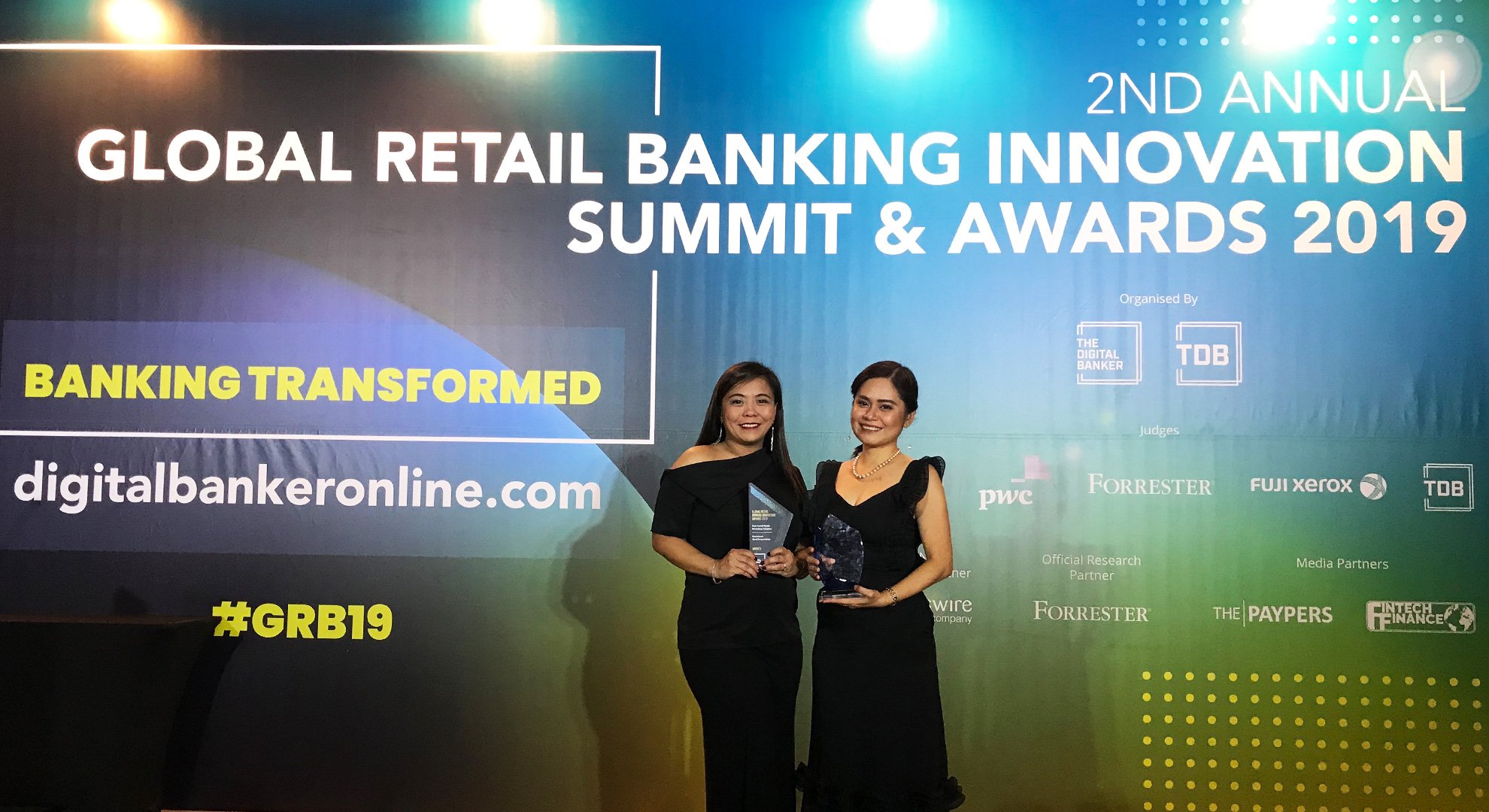 In photo: Metrobank Card Corporation's Sr. Segment Manager Karen Mercado-Zavalla and Head of Marketing Services and Communications Anne Bernisca
Metrobank Card's awards were for its well-received Social Media Influencers Campaign of Co-Branded Cards, and its annual and customer-desired McDonald's National Usage Program, respectively.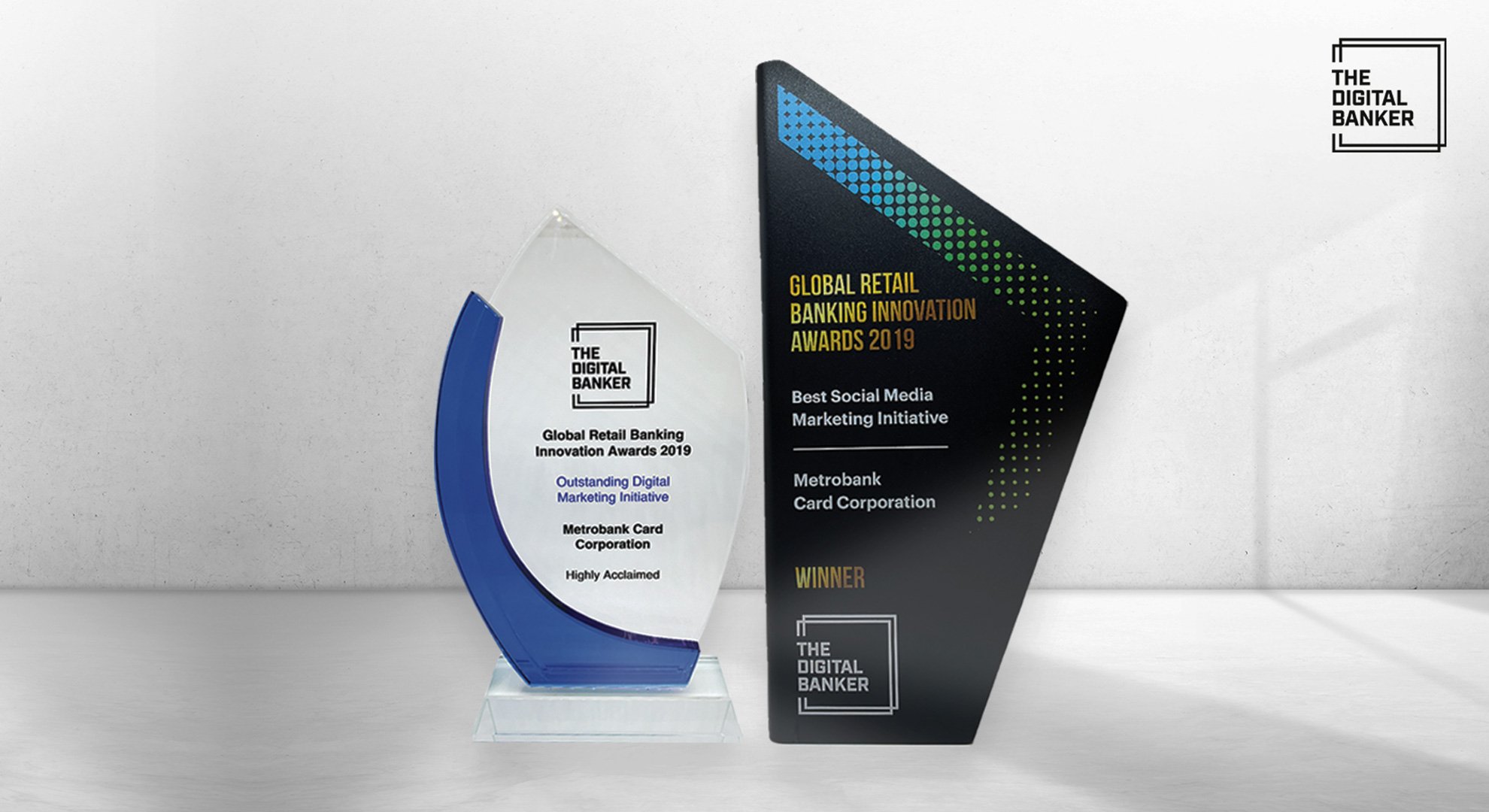 Metrobank Card's awards from The Digital Banker
Metrobank Card partnered with 12 local social media influencers to promote its co-branded credit cards, Toyota Mastercard and the former Robsinsons Mastercard. It was the first time for a local bank to use social micro-influencers in order to create an organic connection with its potential and existing cardholders, as they tend to relate more to influencers than celebrities.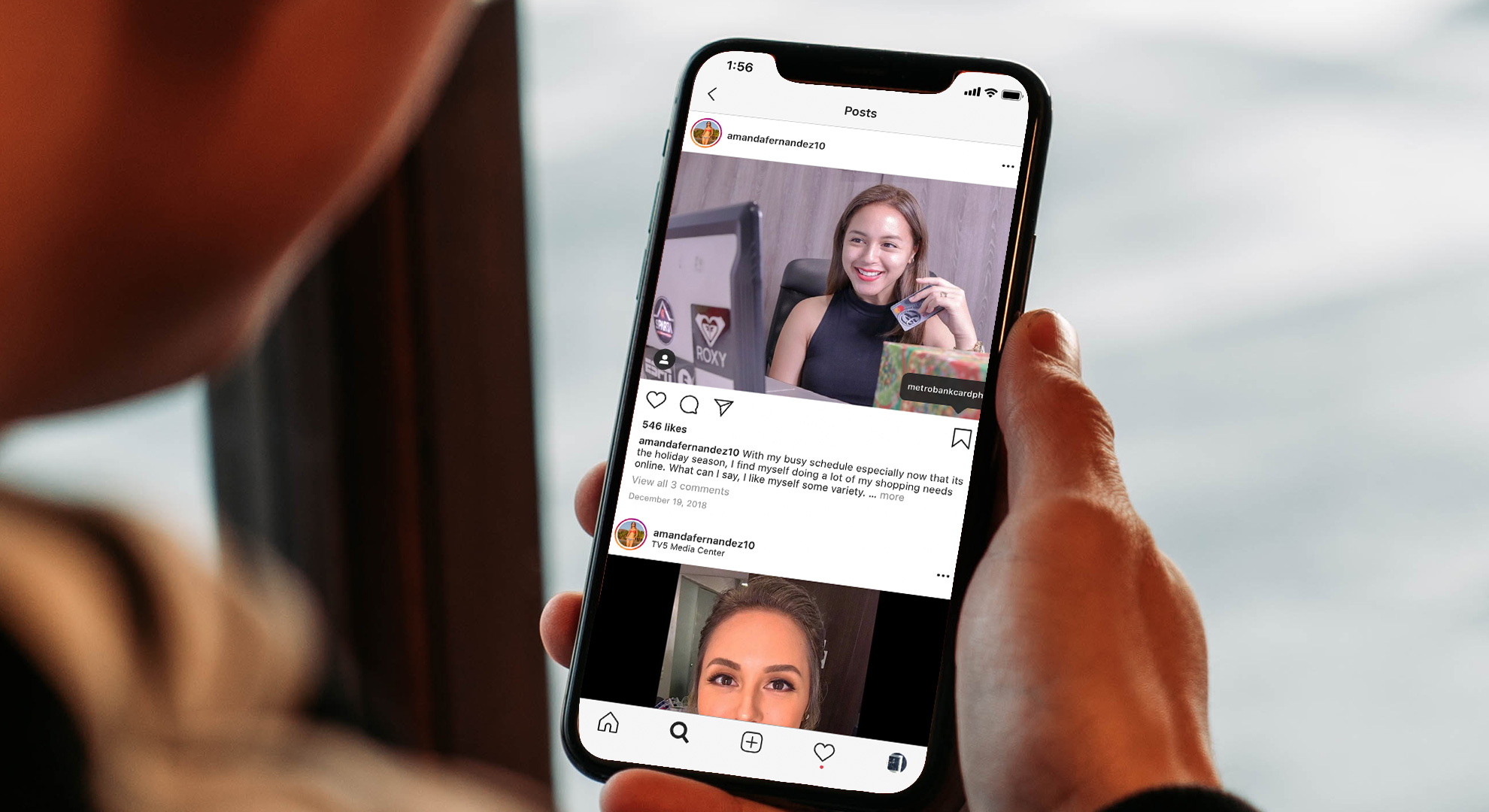 A post from one of the social media influencers for Toyota Mastercard
Metrobank Card also made the experience highly digital across the customer journey, from awareness to actual redemption, in its McDonald's National Usage Program. A customer simply had to spend, receive an instant SMS to play an online game, and get another instant SMS for the code that will be shown to a McDonald's cashier to redeem a snack.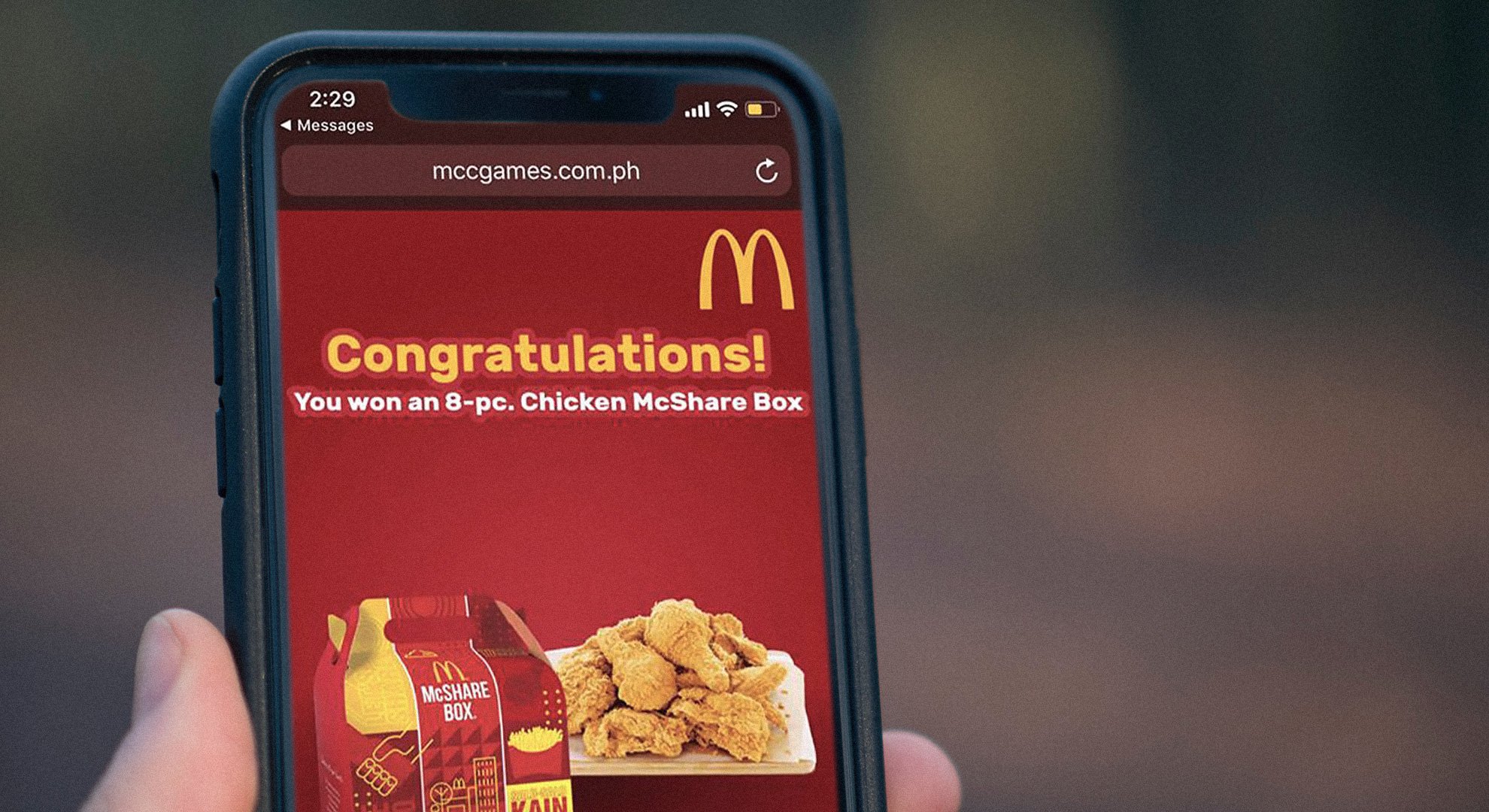 Metrobank Card's digital customer experience to redeem a McDonald's treat
The Global Retail Banking Innovation Awards celebrates the world's most cutting-edge retail banks that are pioneering unrivalled standards and capabilities – those that are transforming the industry by setting new benchmarks in service delivery, digital innovation, product development, payments, technology, customer experience and more.