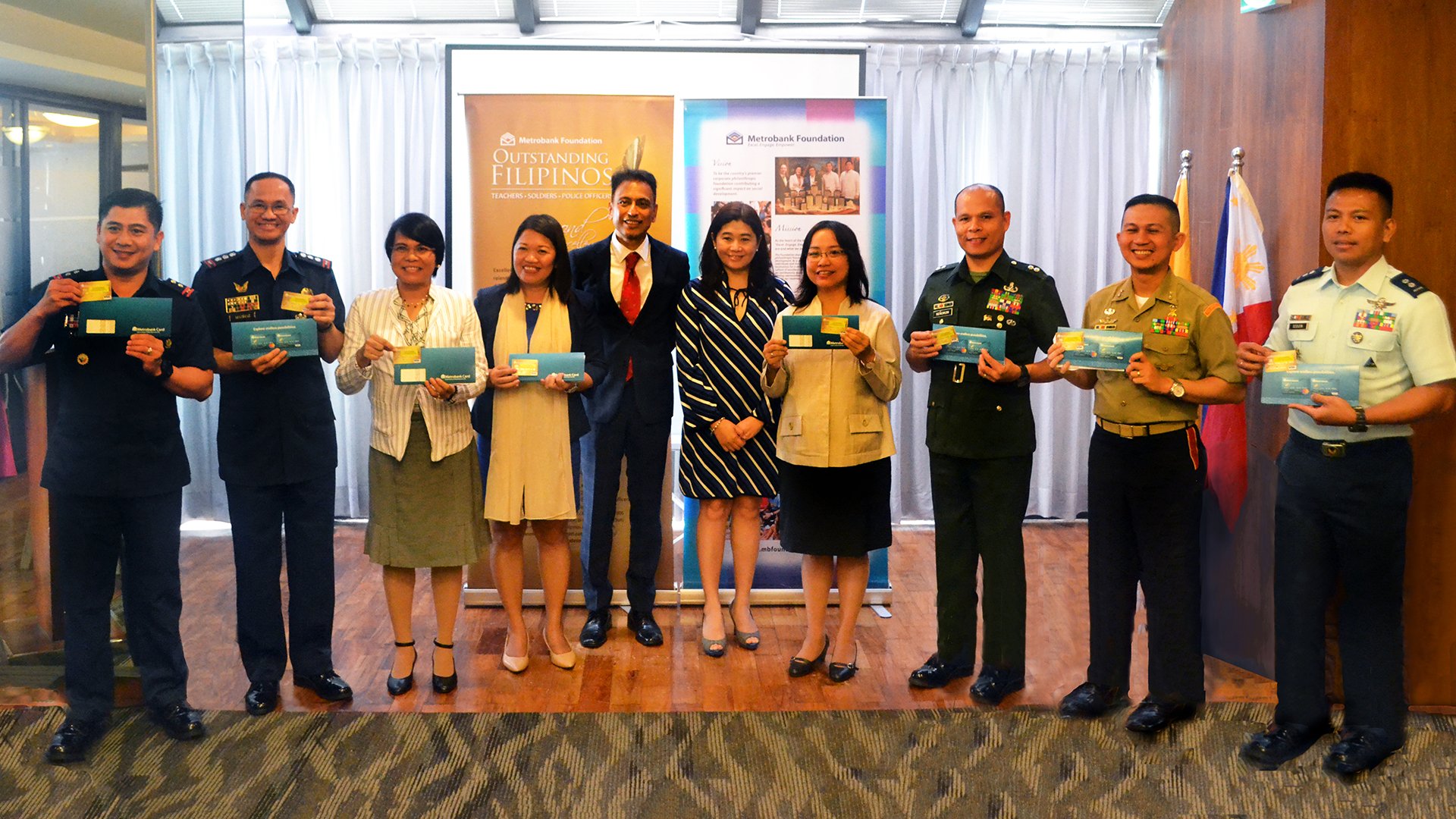 Metrobank Card Corporation (MCC) presented the 2018 Metrobank Foundation Outstanding Filipinos a special edition Metrobank Credit Card during an Awardees' forum held last September 10, 2018 at Metrobank Plaza, Makati City.
The Outstanding Filipinos is an undertaking by Metrobank Foundation that recognizes 10 Filipino exemplars composed of 4 teachers, 3 soldiers, and 3 police officers. Guided by the theme of "Beyond Excellence", a Metrobank Foundation Outstanding Filipino is recognized for rendering service above and beyond his or her call of duty. A special edition credit card is MCC's way of honoring the Outstanding Filipinos who have made a significant impact on the lives of others through their chosen vocation.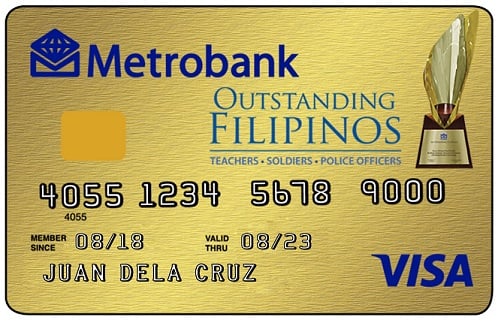 This year's awardees are:
Police Senior Inspector Dennis S. Ebsolo, PhD
Police Senior Superintendent Pascual G. Muñoz, Jr., PhD
Senior Police Officer 1 Aida L. Aiwitin
Alma S. Janagap, EdD
Mary Jane S. Ramo
Aimee Marie C. Gragasin, PhD
Carla B. Dimalanta, PhD
Lieutenant Colonel Francis A. Senoron PA
Lieutenant Colonel Danilo T. Facundo PN(M)
Lieutenant Colonel Thomas Ryan R. Seguin PAF
Most of these year's awardees personally received their new Metrobank Cards from MCC President Pradeep Pant and Head of Human Resources MM Santiago. MCC has awarded special edition cards to Outstanding Teachers since 2009 and has awarded cards to Outstanding Police Officers and Soldiers since 2012.