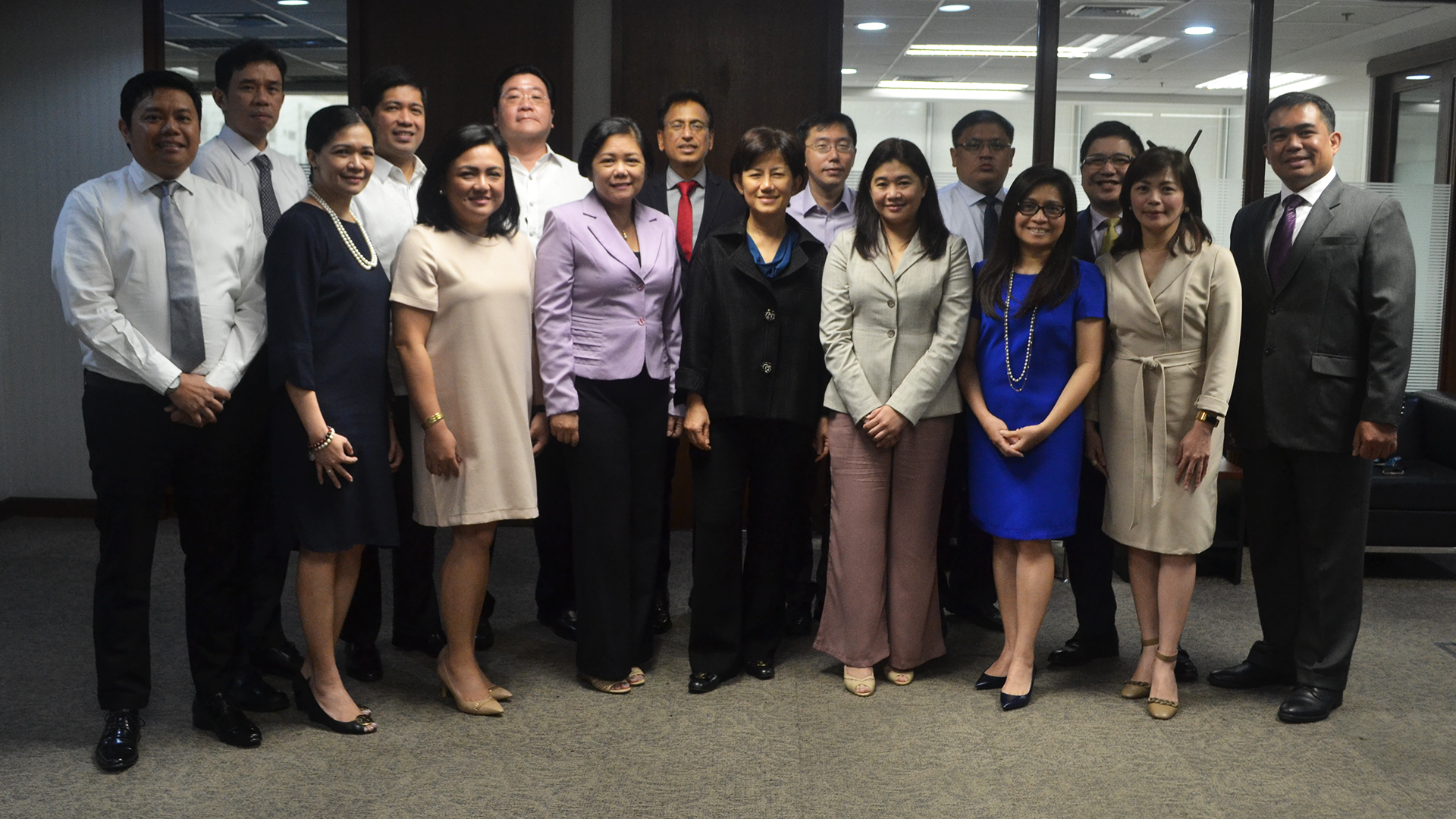 In photo: Metrobank President and MCC Chairman Fabian S. Dee (second row, fourth from left),
former MCC Director Panadda Manoleehakul (first row, center), MCC President Pradeep Pant (second row, center),
and the MCC Management Committee Members.
Effective September 4, 2018, Metrobank Card Corporation (MCC) is a wholly-owned subsidiary of Metropolitan Bank & Trust Company (Metrobank).
Metrobank Card Corporation started as Unibancard Corporation in 1985. In 2003, a joint venture was formed between Metrobank and ANZ Funds Pty Ltd (ANZ), holding 60% and 40% stake of the business, respectively.
The partnership has created a lot of value for both parties as it transformed MCC into a market leader with more than 1.5 Million cards-in-force, offering diverse products on payment solutions.
In the second half of 2017, Metrobank exercised its option in the Joint Venture Agreement to purchase the 40% stockholdings of ANZ in MCC by acquiring the first 20% in January 2018 and the remaining 20% in September 2018. Effective September 4, 2018, MCC became a 100% wholly-owned subsidiary of Metrobank.
ANZ sold its full interest to Metrobank in line with its thrust to streamline global business and strengthen focus on large corporate and institutional banking; and has sold their retail and wealth businesses in other Asian countries - Indonesia, China, Hong Kong, Taiwan, Singapore, Vietnam and now, the Philippines.
This development is supportive of Metrobank's growth strategy to maximize operational efficiencies between the Parent Bank and MCC, and to further expand on opportunities for collaboration, especially within the Metrobank Group, while remaining fully committed to deliver superior products and services to existing and new customers.
MCC will retain its operations and place of business in its current location at The MCC Center, 6778 Ayala Avenue Makati City, Philippines.