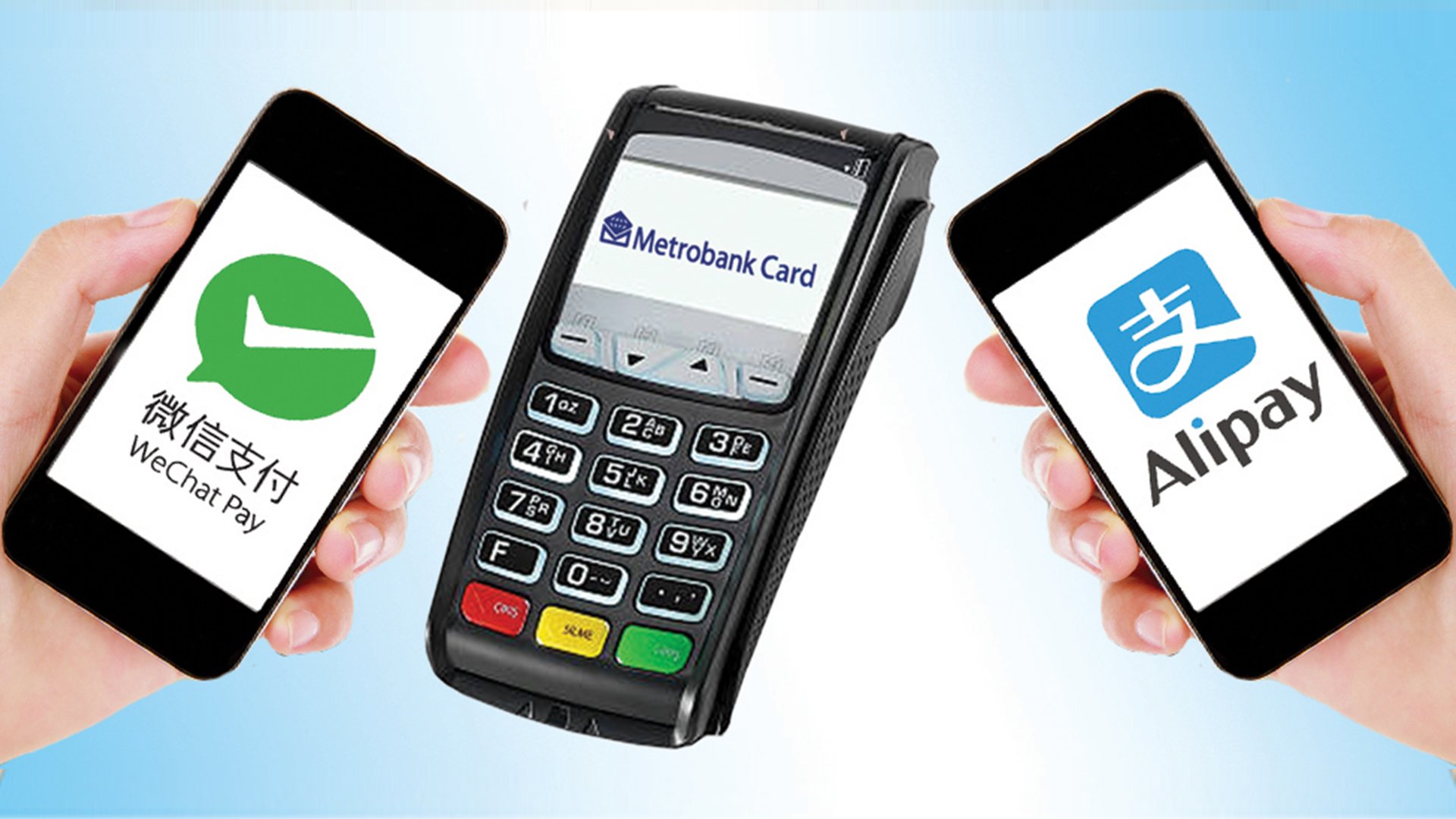 Metrobank Card Corporation (MCC) has partnered with China's top digital payment providers, Alipay and WeChat Pay, enabling local merchants* using MCC's payment platform to accept mobile payments from thousands of visiting Chinese consumers in the country.
WeChat Pay is the payment function of WeChat, Tencent's mobile app, while Alipay is a platform created by Alibaba group. Both these platforms are widely used in China with a combined user base of more than 1 billion.
Increased mobile spending
In the Philippines, the transactions and total amount spent via mobile payment by outbound Chinese tourists continue to increase. Many are starting to prefer mobile payments as it is quick, convenient, cashless, and it helps them track their spending better.
With the growing population of the Chinese community in the Philippines, MCC aims to accommodate and connect with more Chinese businessmen and tourists alike by providing them with familiar and more convenient modes of payment.
Quicker payments
Both WeChat and Alipay rely on smartphones and Quick Response (QR) codes to execute cashless payments. With both platforms integrated in MCC's point-of-sale (POS) terminals, local merchants using MCC's terminals can offer their visiting Chinese customers an option to quickly pay for their purchases using their smartphones – through either the WeChat or Alipay app.
During a transaction, MCC's POS terminal generates and prints a unique QR code, which the customer will simply scan using his or her mobile app. The customer may also opt to directly scan the QR code that was generated on the terminal's screen. Alternatively, the customer's mobile app may also initiate generating the QR code, which will be scanned by the store's cashier using the scanner attached to MCC's POS terminal.
After scanning, the payment amount in Php will be debited directly from the customer's Chinese account. The same amount will then be settled with the merchant's account three business days after the transaction takes place.
Secured transactions
In terms of security, MCC's POS terminals use dynamic QR codes which are unlike other QR-code enabled mobile payment solutions present in the Philippine market. Dynamic QR codes are much better than static QR codes, which are usually printed out and displayed in stores.
MCC's POS Terminals generate codes that are unique and transaction-specific, making payments more safe and secure for both the paying customers and the merchants.
Merchant support
To date, MCC is one of the first few payment solutions provider in the Philippines to include WeChat and Alipay into its payment processing capabilities. These features are targeted to assist local merchants and businesses with many or potential visiting Chinese customers.
For those interested in providing their customers the option to pay via WeChat and Alipay, please contact MCC's Merchant Helpdesk at (632) 8700-999 or Domestic Toll Free number at 1-800-10-8700999, email [email protected], or visit the nearest Metrobank branch.