METROBANK
Metrobank depositors can enjoy these accessible payments options:

Use your Metrobank Deposit Account and select your Metrobank credit card as the biller.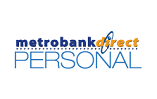 Enroll your Metrobank Deposit Account for faster online bills payment. Click here to learn how.

Use our automated voice response system that will guide you through your call.
Dial 5-8000 or 1800-1-888-5800.

Pay for your credit card using any Metrobank Automated Teller Machine (ATM).
Click here to find the Metrobank ATM nearest you.

Cash and check over-the-counter payments are accepted at any Metrobank branch.
Click here to use our Branch Locator.

Pay your bill effortlessly and automatically.
Visit any Metrobank branch to enroll. Click here for the complete list of branches.